International Events and Groups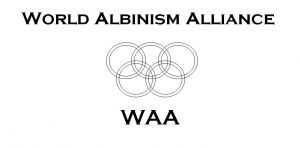 Please consult the World Albinism Alliance for a comprehensive list of international albinism associations.
Statement to the Worldwide Albinism Community
NOAH strongly encourages the efforts of individuals and organizations who serve the needs of people with albinism around the world. NOAH is a member of the World Albinism Alliance, and NOAH's Executive Director, Michael McGowan, currently serves as its vice president.
NOAH regrets that it is unable to provide financial assistance, scholarships or any form of direct support to people with albinism living outside of the United States and Canada. NOAH is a not-for-profit organization supported primarily by donations and is staffed mostly by volunteers. NOAH does not have the financial resources to provide such support at this time.
NOAH is willing to freely share information, publications and materials with anyone working on behalf of the worldwide albinism community.