Past Scholarship Recipients
Where are they now?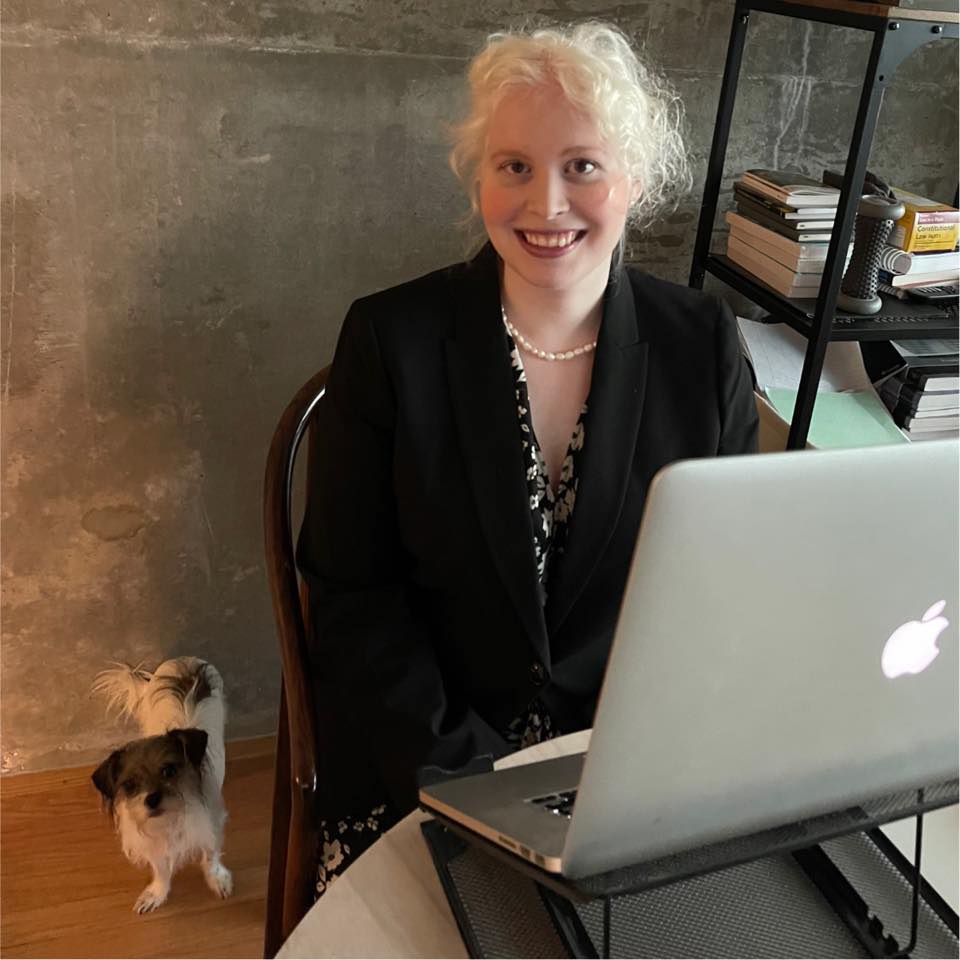 Arielle Lewis ~ 2014 Scholarship Recipient
Arielle Lewis graduated from Emory University with a Bachelor of Arts in French Studies and from the University of Georgia with a Master of Arts in Romance Languages. Arielle will complete her second year of law school at Georgia State University. She was a judicial extern for Judge Adams in Fulton County Superior Court. Arielle is an intern at the Health Law Partnership (HeLP) Legal Services Clinic, where she helps Children's Health of Atlanta (CHOA) patients with their legal matters. Arielle has volunteered with several legal non-profit organizations in Georgia. The White House and the DOJ recognized Arielle and her classmates for their eviction prevention efforts (https://news.gsu.edu/2022/02/01/college-of-law-recognized-by-white-house-and-doj-for-eviction-prevention-efforts/). Arielle is an incoming intern at the Georgia Department of Law's Medicaid Fraud Control Unit. She volunteers for NOAH and Positive Exposure during her free time.
---
Aidan O'Connor ~ 2020 Scholarship Recipient
Aidan graduated magna cum laude from Yale University last May. He moved back to the midwest and now works as a management consultant in Chicago, where he plans to stay for a few years ahead of law school. During the pandemic, Aidan led several NOAH Connections groups to keep PWAs in touch. He looks forward to reconnecting with the albinism community this summer in Orlando!
---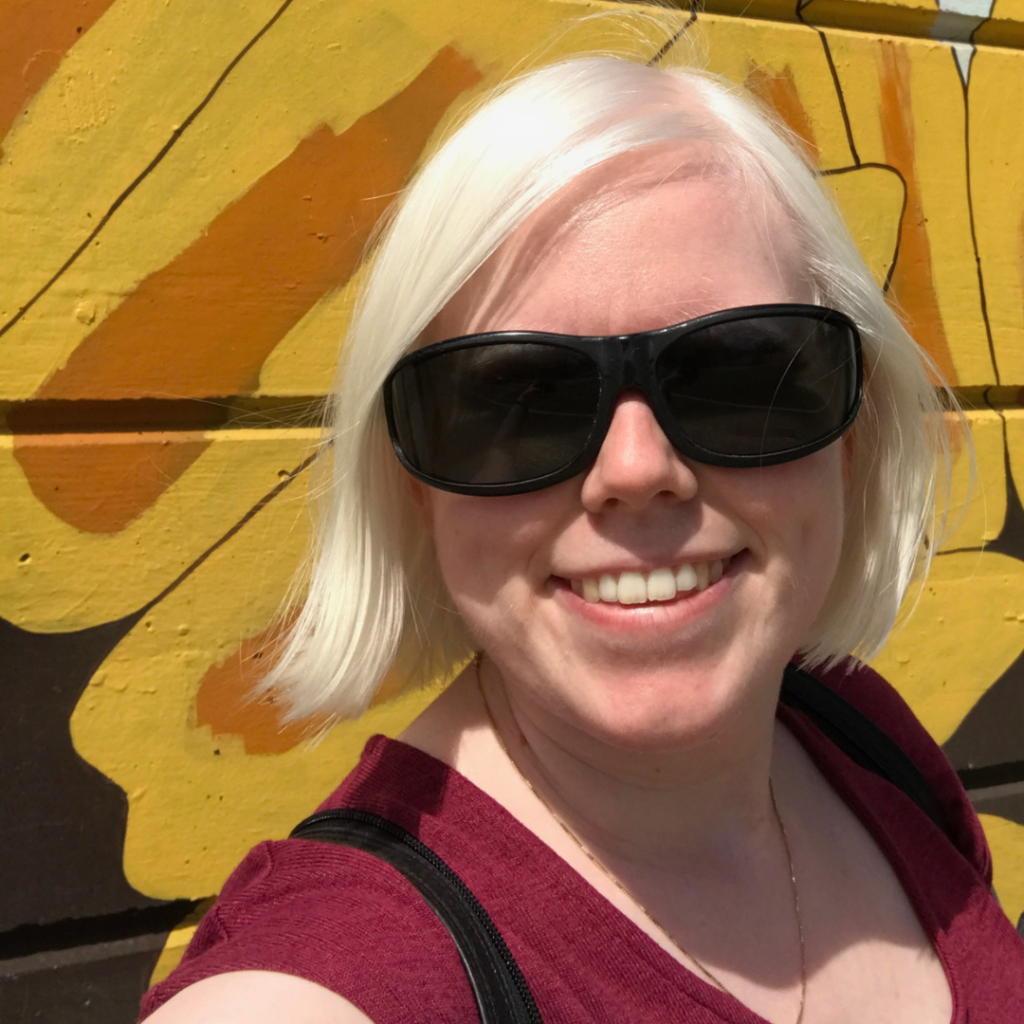 Lee-Anne Thompson ~ 2014 Scholarship Recipient
This year had a very exciting start for me. I'm doing a paid apprenticeship with the CNIB Foundation (Canadian National Institute for the Blind) specifically working with their public affairs and advocacy team. I'm well into a few different projects including putting together a toolkit to help support employment for youth with vision loss that I've been working on with 8 other apprentices. I've also had the chance to speak with my local federal government representative with others from a variety of local disability support organizations! We have an Ontario election coming up in June, so I'm excited to find out what my team has in store for that!
My word of advice is to be flexible with a bit of faith! Life can take you in directions that you may never expect, and that's okay! I'm at an amazing spot now that I never could have imagined when I started off university!
---
2021 Scholarship Recipient Update:
Arielle Lewis ~ 2014 Scholarship Recipient
"Since 2014, I graduated from Emory University with a BA in French Studies and from the University of Georgia with MA in French Linguistics. I am currently first year law student at Georgia State University College of Law and expect to complete the degree in May 2023! I am in the process of applying to legal summer internships. Although my schedule has drastically changed due to the law school workload, I still volunteer for NOAH and Positive Exposure (PEARLS project) as needed and have dedicated some time to Atlanta Legal Aid for pro bono. I am co-hosting NOAH Connections People with Albinism in the Legal Profession."
---
Elizabeth Schafer ~ 2018 Scholarship Recipient
"My name is Elizabeth Schafer and I received the McGowan Leadership Scholarship in 2018. Since then I have been quite busy! I am currently in my Junior year at the Massachusetts College of Art and Design where I am majoring in Art Education. For the past year I have been attending school virtually from my home in Long Island, New York. Through my studies of Art Education, I am exploring how art can communicate my vision in an authentic way and be used as a tool for exploration and discovery.
At school, I work as Volunteer Coordinator for MassArt and am also helping to pioneer a program which allows students labeled as having severe intellectual disabilities to take part in the college experience. I am a Volunteer Artist and the Volunteer Manager and Innovation Officer for Splashes of Hope- a non-profit organization that transforms the environment of hospitals and healthcare centers with custom-designed hand painted murals.
In 2020, I enjoyed joining in on NOAH Connections calls and attending the virtual conference over the summer. I have also loved hosting virtual Paint Nights for the NOAH community and am staying involved as a member of NOAH's Junior Advisory Council.
While I have been super busy, I love hanging out with family and friends (whether that be virtually or in person) whenever I get the chance. Lately, I have spent a lot of quality time with my family – playing board games, watching hockey, and chatting around the fire pit. Although times have been challenging, I am looking forward to what the future holds!"
---
Lee-Anne Thompson ~ 2016 Scholarship Recipient
A lot of things have changed for me since 2016! I finished my BA in 2017, my bachelor's in social work (BSW) in 2019, and my master's in social work (MSW) this past fall. Having my MSW diploma handed to me by a FedEx driver because of COVID-19 made for a pretty anticlimactic end to my educational career, but that doesn't make it any less meaningful. I've learned and grown so much since getting my scholarship! I've gained incredible experiences through classwork and field placements learning how to support and empower a wide range of individuals and groups. Right now, I'm officially a registered social worker in the province of Ontario, and my main focus is finding a job. With the support and encouragement I've received through NOAH, I'm very hopeful that I'll find a role where I can use my skills to make the world a better place!
---
Cassandra Mèndez ~ 2015 Scholarship Recipient
Thanks in part to NOAH and the McGowan Leadership Scholarship, I graduated from Ohio State University with a degree in Computer Science and Engineering in 2019. Since then, I've had the pleasure to work as a software engineer for JPMorgan Chase, working to create an accessible experience for English and Spanish-speaking customers with disabilities!
---
Trisha Laughlin ~ 2019 Scholarship Recipient
I am currently a junior at Simmons University in Boston. I am studying nursing with the hopes of becoming an ICU nurse after I graduate. I also currently work as a patient care assistant in an ICU.
---
Silpa Tadavarthy ~ 2010 Scholarship Recipient
Since 2010, I graduated Phi Beta Kappa and magma cum laude from New York University with a BA in Psychology and minors in Chemistry and Child and Adolescent Mental Health Studies. I am currently finishing my third year of medical school at the Lewis Katz School of Medicine at Temple University and am very excited to apply for a residency in psychiatry this fall!
---
Joe Adamo ~ 2017 Scholarship Recipient
I've been very busy since 2017! Last year I received my B.S. in Physics from the University of Illinois with high honor's distinction. Currently I'm doing part time astrophysics / cosmology research at Argonne National Laboratory before heading to grad school. Starting next year I'll be attending the University of Arizona in pursuit of a PhD in Astronomy / Astrophysics! I hope to become a successful scientist / professor, and be able to use my experiences with albinism to help make science more accessible to everyone.
---
---
2019: Where Are They Now?
We caught up with some past recipients of the Michael J. McGowan Leadership Scholarship to get an update on their lives, ask their advice for applicants, and much more! Choose a scholarship recipient below to read their interview: