We had so much fun celebrating the albinism community at NOAH Night on Saturday night – thanks to all who tuned in to celebrate with us or joined for the replay on Sunday!
---
We're so excited for International Albinism Awareness Day that we're starting the party early! Join us on Saturday, June 12th for NOAH Night: A Cause for Celebration! You won't want to miss this virtual celebration of the albinism community – the perfect blend of fellowship, albinism awareness, and FUNdraising!
Your lovely and talented co-hosts, Marleena Barber and Casey Greer will guide you through the evening's activities. Scheduled events include the one-of-a-kind NOAH Has Talent, Epstein Ostrove Talent Showcase, educational albinism presentations, and the highly-anticipated NOAH Virtual Choir's World Premiere Performance of "Sing" featuring RobenX.
VIP ticket holders will be invited to a special pre-celebration social hour powered by Gatherly at 7:00 pm ET / 4:00 pm PT to mingle and share their love of NOAH. Wrap up a fabulous evening with the NOAH Night Afterparty powered by Gatherly!
Invite your family and friends to help make this our largest virtual celebration of the albinism community! Tickets available at all levels including everything from "give what you can" to VIP levels with swag! Don't miss out, get yours today!
---
Thank you to our generous NOAH Night sponsors!
Want to see your company's name in lights? Learn more about NOAH Night Sponsorship opportunities!
---
Learn more about Epstein Ostrove
---
A crowd favorite at the Virtual NOAHCon2020 Albinism Town Square, NOAH is thrilled to announce that Gatherly has generously sponsored our NOAH Night VIP Social Hour & After Party, hosting it on their one-of-a-kind spatial video chat platform.
---
SPOTMYUV® is the world's first clinically proven UV Detection Sticker that gives you a personalized reminder of when it's time to reapply your sunscreen. As you run, swim, sweat, and play, SPOTMYUV's® patented Dermatrue™ skin mimicking technology interacts with sunscreen like your skin, giving you a clear view of your sun protection in real time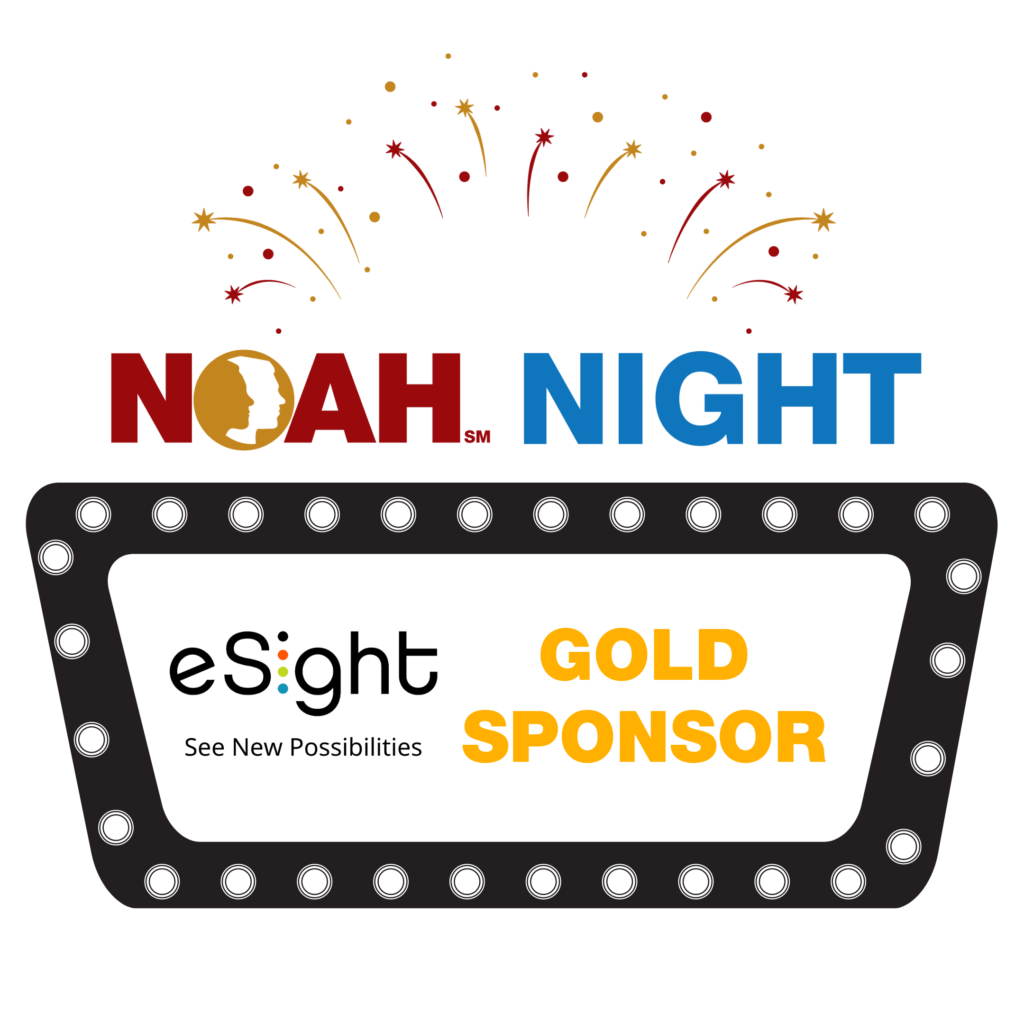 Founded by an electrical engineer who wanted to help his two legally blind sisters see, eSight has since grown to become the leading sight enhancement platform led by an executive team with the vision to do more.
---
NOAH Night Bronze Sponsors:
Donna & Ashley Appell
Learn more about NOAH Night Sponsorship Opportunities in the Sponsor Invitation Packet.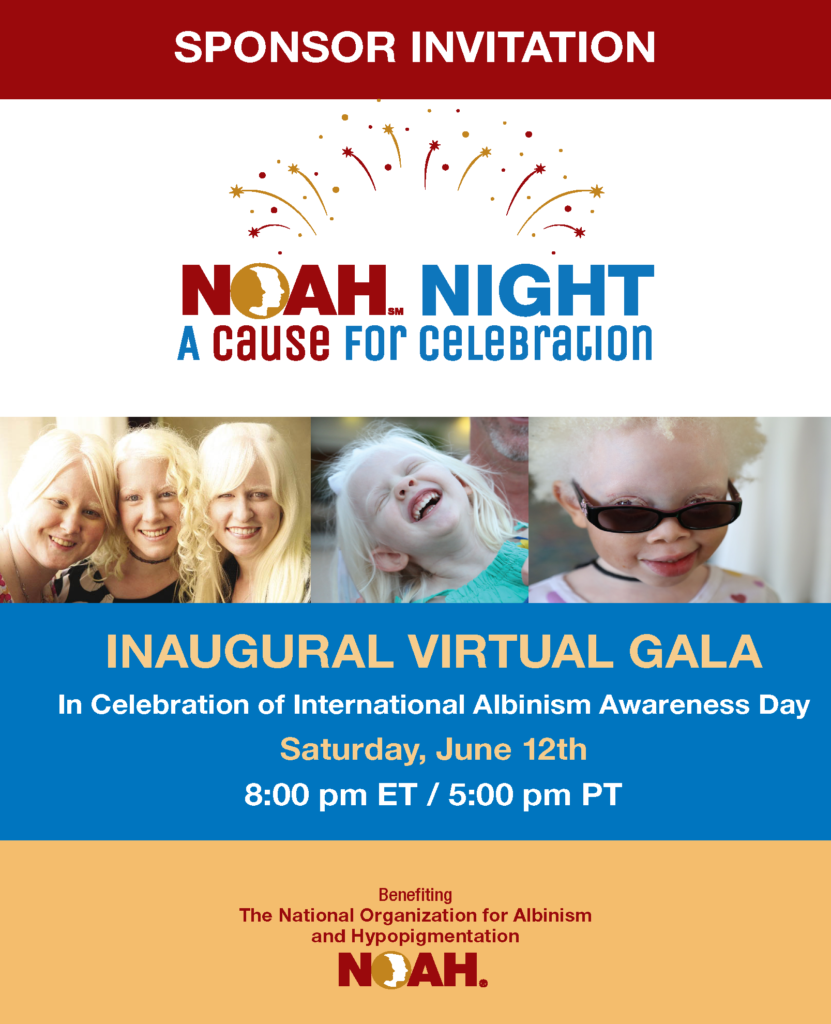 ---
NOAH Has Talent! – Talent Search
Thanks to all who submitted their unique and wonderful talents! The search committee has selected the top 12 talent submissions for presentation on NOAH Night! We can't wait to showcase this incredible selection during the NOAH Has Talent! Epstein Ostrove Talent Showcase.