NOAH Night: A Cause for Celebration is a virtual gathering where people with albinism, families, and friends of NOAH will join together in celebration of NOAH's 40th birthday! Join us for an evening that has something for everyone – a VIP social hour to kick things off, a showcase of NOAH community talent, a look at NOAH through the years, and an after-party for everyone!!
We're so thrilled to bring back NOAH Night this year in honor of NOAH's 40th birthday! We hope to see you at the celebration on Saturday, October 15, 2022 at 8pm ET / 5pm PT.
Check back soon for more details!
Jump To:
---
Talent Search!
Calling all people with albinism (PWAs)!
Do you have a noteworthy talent that makes YOU uniquely you? We invite you to share your skills for our talent showcase, NOAH Has Talent! as part of our NOAH Night 40th birthday celebration. Submit a video of yourself (or your child) doing what you do best for the chance to be featured in the NOAH Has Talent! talent showcase at the NOAH Night 40th Birthday Celebration on October 15th, 2022. Any and all family friendly talents are encouraged: from a time-lapse video of you painting or decorating a cake, to a video of you riding a uni-cycle, and anything and everything in between. We can't wait to see what special skills you have to share!
Video submission specifications:
.mov or .mp4 format
maximum of 2 minutes long
shot in landscape (no vertical videos, please!)
All applications will be reviewed and applicants selected to appear in NOAH Has Talent! will be notified by September 28th, 2022
Submission Deadline: Monday September 26th, 2022
---
Sponsorship Opportunities
---
Announcing Spiffy's Art Contest!

Calling all kids & teens with albinism! In honor of NOAH's 40th birthday, Spiffy is having an Art Contest just for you. Artists can submit a Spiffy Coloring Page, or freestyle artwork.
Contest winners will be announced at the NOAH Night celebration, and featured in a future issue of Albinism InSight! See below for full details:
Spiffy's Art Contest!
How to Enter:
Create your artwork!

Download and color the Spiffy Coloring Sheet
-OR- create a Freestyle Artwork – "Celebration of Me"

i.e. – draw me doing what I enjoy or with people I enjoy! This could be any type of artwork; drawing, painting, tactile artwork, etc. Draw using any drawing/writing utensils (pen, charcoal, crayon, colored pencil, marker, etc.), paint using any painting style or technique, or pull together various materials and create a masterpiece!  Just get those creative juices flowing!

Submit your artwork!

Scan your artwork, and submit via email to noahnight@albinism.org by October 1st!
Please include your name and age group in the email. Age groups for Spiffy's Art Contest are as follows:

0 – Kindergarten
1st to 4th grade
5th to 8th grade
9th to 12th grade

Get your tickets to NOAH Night!

You don't have to attend NOAH Night to participate in Spiffy's Art Contest, but artwork submissions from the contest will be shown & the contest winners will be announced during NOAH Night…so Spiffy highly recommends attending!
Artwork Submissions are due October 1st!
Questions? Contact us at noahnight@albinism.org
---
Announcing the NOAH Virtual Choir!
Don't miss a special performance of the NOAH Virtual Choir at NOAH Night!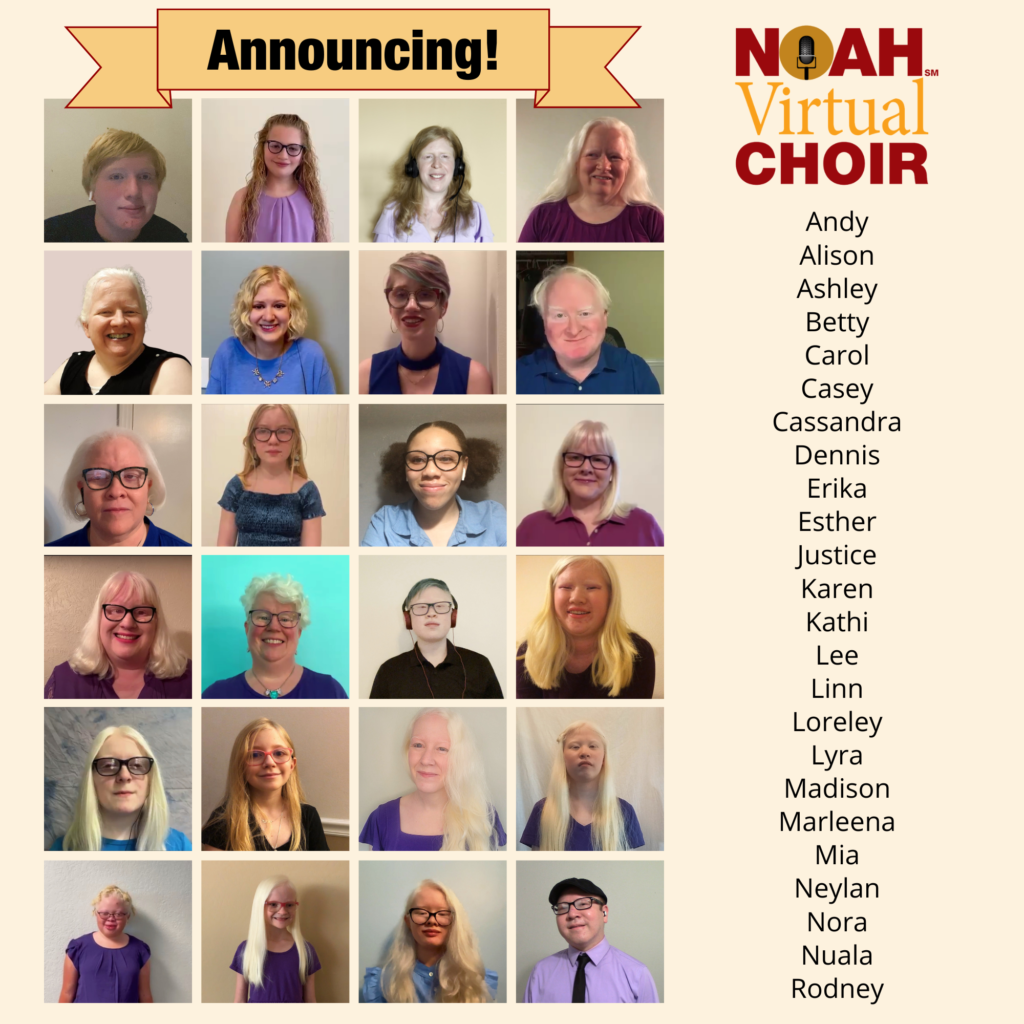 ---
White Cane Day Submissions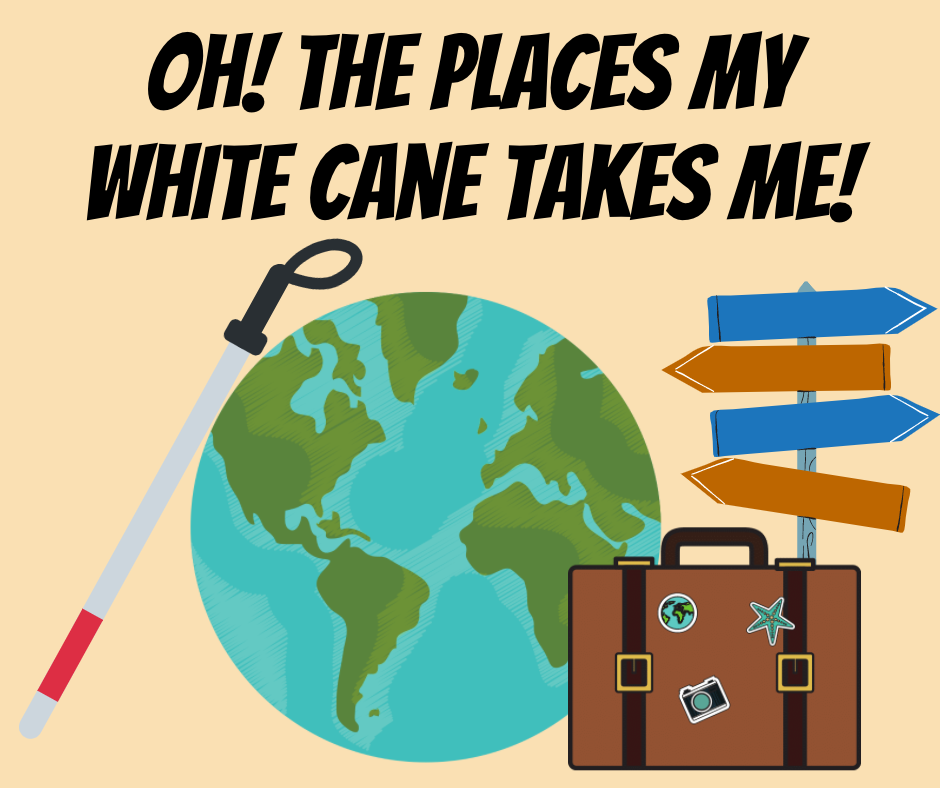 Calling All White Cane Users!
In addition to being NOAH's 40th Birthday & our NOAH Night Celebration, October 15th is also White Cane Day! In honor of this occasion, we are compiling photos and videos of white cane users in our community to be shared as part of a special feature at NOAH Night!
If you'd like the chance to be included in this special feature, upload your photos or videos to our White Cane Day album by October 1st: https://photos.app.goo.gl/WQbYhhuwaSUR4eum6
---